We're Ally Creative Inc.
A robust design studio with a driving passion for effective communication. We love nothing more than immersing ourselves in challenging projects.
Take a look at the work we've done and feel free to get in touch.
Steven Brandon
Founder, Creative Director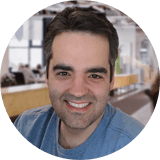 Anderson Magri
Partner, Art Director
Melanie Ferreira
Strategy, Client Services
We work with an extensive network of illustrators, photographers and creative professionals as needed.
Get in Touch